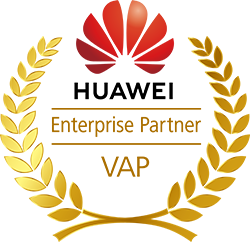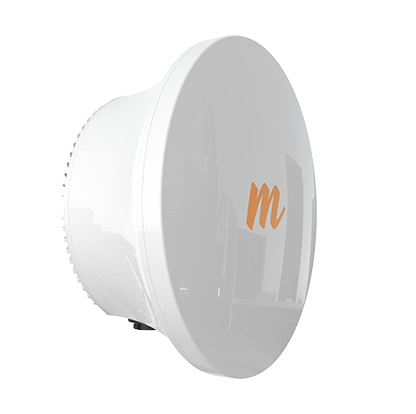 Mimosa B24 radiolink (wireless device) 24 GHz with integrated 33 dBi antenna
Catalog number: 6279
Warranty (months):
Note! The price applies to one device! To create a link you need two
Special offer
Lowest price in the last 30 days: 727,09 € excl. tax



Mimosa B24 is a complete wireless device designed to work in the 24 GHz band. It has been equipped with an integrated antenna with a gain of 33 dBi, a Gigabit Ethernet port and a SFP slot. It uses a quadruple 4x4 polarization: 4 MIMO - vertical, horizontal and 2x slant (45º). The maximum bandwidth is 1 Gbps (FD / aggregated) using 2 channels 80 MHz wide and 256 QAM modulation.
According to the manufacturer, the B24 devices are enable to set a connection up up to 3 km. Given the weather conditions, the optimal distance (considering the capacity and availability) is 2 km. A very narrow main beam is a big advantage, ist width is approximately 3º. The device is fully adapted for outdoor use and has an IP67 degree of protection. Power is supplied through passive PoE, 50 V, 1.2 A power supply is included.
The most important features:
working in the 24 GHz band;
bandwidth 1 Gb / s full duplex / aggregatged;
1 gigabit Ethernet port;
1 SFP slot;
integrated33 dBi gain antenna ;
GPS synchronization;
range up to 3 km;
PoE power supply.
Specifiaction
B24
Maximum throughput

1,5 Gb/s

IP aggregate uplink / downlink

latency
< 1 ms
Supported MAC

TDMA

TDMA-FD

Radio
Modulation
up to 256 QAM
Polarization
4x4:4 MIMO
The width of the channel

Single or double channel

20 / 40 / 80 MHz

The distance between channels
5 MHz
frequency range
24.07 - 24.23 GHz
EIRP

~ 20 dBm (CE)

~ 30 dBm (FCC/IC)

~ 37 dBm (other regions)

Minimum power level
-20 dBm
Czułość odbioru (MCS0)

-84 dBm przy 80 MHz

-87 dBm przy 40 MHz

-90 dBm przy 20 MHz

Antennas
Energy gain
33 dBi
Beam width (3 dB)
3º
Tilt adjustment

+-2.5º azimuth

+-15º elevation

The power ratio of the front/rear beam
> 30 dB
Isolation of the orthogonal polarization
> 20 dB
Polarization
double slant 45º
Power
Max power consumption
19,5 W
Power supply method
PoE
Power supply included
passive PoE 50 V DC, 1.2 A
ESD protection
6 kV
Properties
Ethernet
10/100/1000 BASE-T
Operation of Ethernet / SFP ports

The ports operate in the dual-link failover mode

If one connection fails, the device uses the other

B24 does not support 2 ports at the same time!


Dual protocol work

The radio can work in dual stream mode.

Can work in FDD or TDMA mode (load balancing)

Maximum number of streams: 4 (4x4 MIMO)

Management

Through the cloud (cloud) Mimosa

SNMPv2 and Syslog monitoring

HTTPS

Graphical HTML5 interface

Local management

Wireless 2.4 GHz management

Smart Spectrum management

Active interference scanning

Dynamic auto optimization of channel width, power and modulation

Security
128 bit AES PSK with hardware support
QoS
Supports 4 preconfigured QoS levels
GPS localisation
GNSS-1 (GPS + GLONASS)
Colocation
1PPS GPS TX/RX Synchronization
compliance

FCC 15.249

IC RSS210

ETSI EN 300-440 V2.1.

CE

RoHS

EC/EN 60950-1

Environmental properties
Security level
IP67
Permissible operating temperature
From -40 to 55 degrees Celsius
Permissible air humidity
5% -100% condensing
Maximum use height
4420 m n.p.m.
Shock and vibration
ETS 300-019-204 grade 4M5
Physical properties
dimensions

Height: 260 mm

Width: 260 mm

Depth:

134 mm without handle

252 mm with the handle

Weight
2,76 kg (with the handle)
Housing properties

Plastic resistant to UV radiation

The handle is made of aluminum

Resistance to wind
200 km/h
Wind resistance
12,52 kg by 160 km/h
Handle

Lightweight, precise pole mount

Tilt adjustment:

+ -15º elevation

+ -2.5º horizontal

Network interface

1 gigabit Ethernet port

1 slot SFP
Customers who bought this product also purchased
Other products in the same category that you may find interesting: