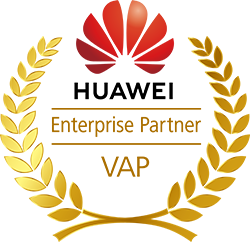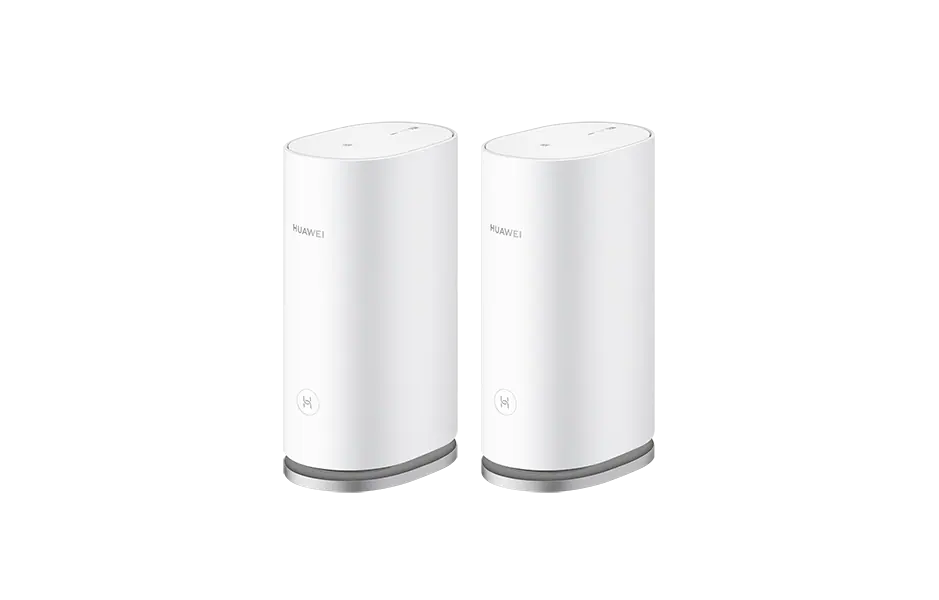 Huawei WS8800 WiFi Mesh 7 Access Points AX6600 (2pcs) 4x GE
Product Code:
HUA-WS8800-22
Catalog number: 8978
Warranty (months):
Special offer
Lowest price in the last 30 days: 355,05 € excl. tax

AX6600 Whole Home Coverage
Get ready for an unprecedented internet experience with HUAWEI WiFi Mesh 7. Setup is super-easy, and it delivers strong Wi-Fi to all connected devices throughout your home, successfully eliminating dead spots.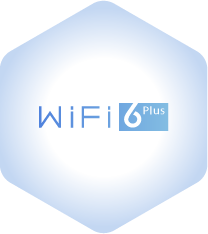 Tri-band 6600 Mbps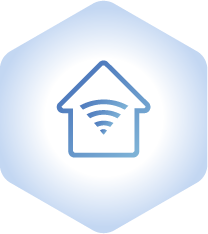 Big coverage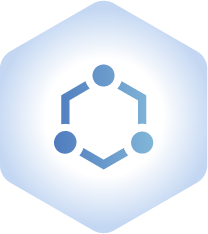 250+ Connected Devices Supported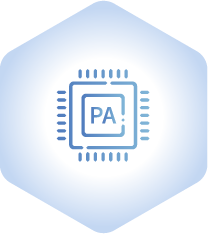 8 High-Performance Power Amplifiers
Wi-Fi 6 Plus, Blazing-Fast Speeds Up to 6,600 Mbps
With 8 streams and 4K QAM technology, the tri-band HUAWEI Wi-Fi 6 Plus boosts overall maximum speeds to 6,600 Mbps. The industry-leading 4K QAM technology increases the data density for more efficient transmission. Watch 8K films and stream HD games smoothly like never before.

Cover Every Inch of Your Home
Choose the suitable pack for strong and stable Wi-Fi connectivity all over your home.

Strong Signal, Powerful Performance
HUAWEI WiFi Mesh 7 is equipped with 8 high-performance power amplifiers to provide a stronger signal and wider coverage for every room.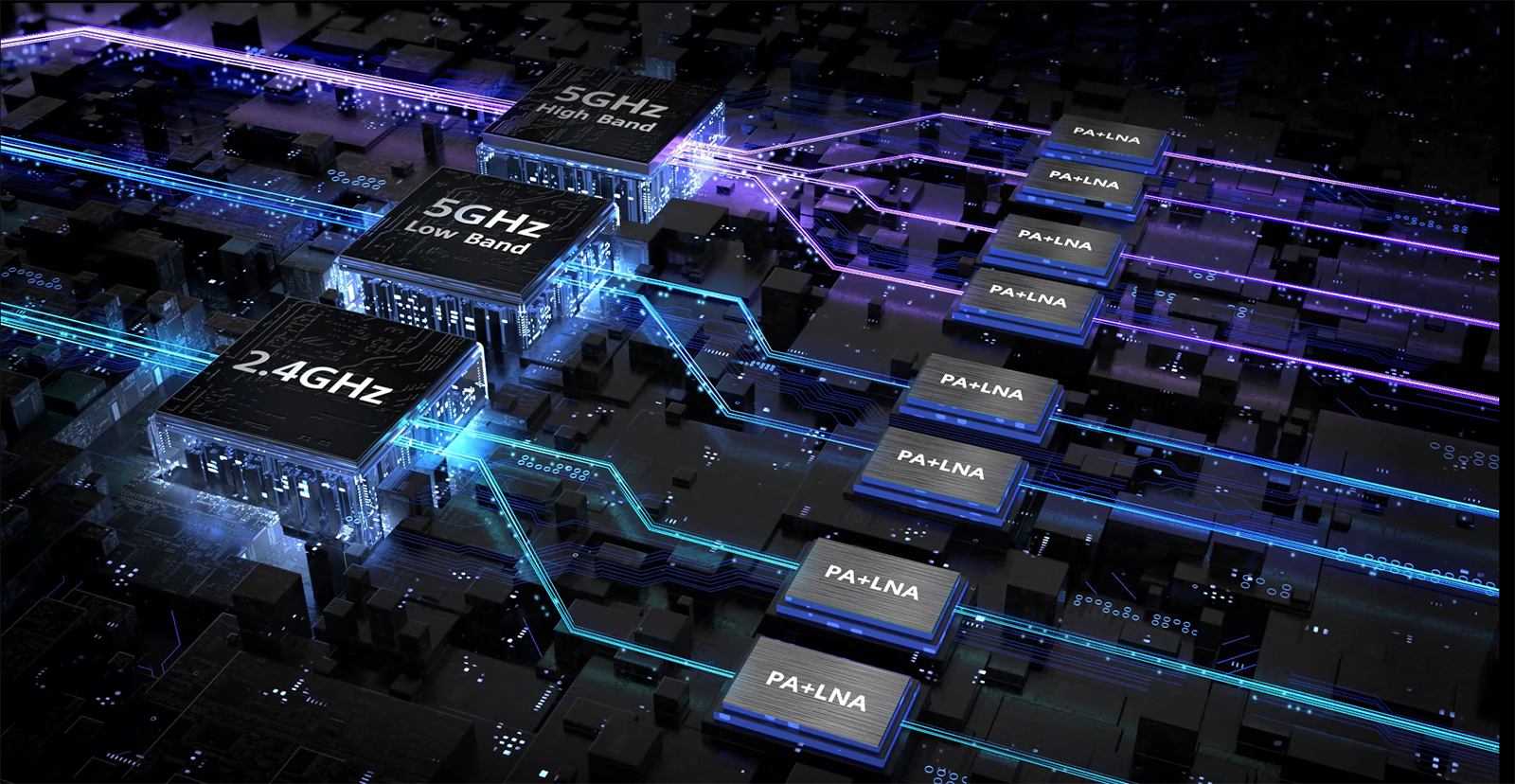 Connect Every Device
HUAWEI WiFi Mesh 7 keeps all your Wi-Fi devices connected, supporting up to 250+ connections. You can watch HD movies, tune into live streams, and play online games all at the same time, with less buffering.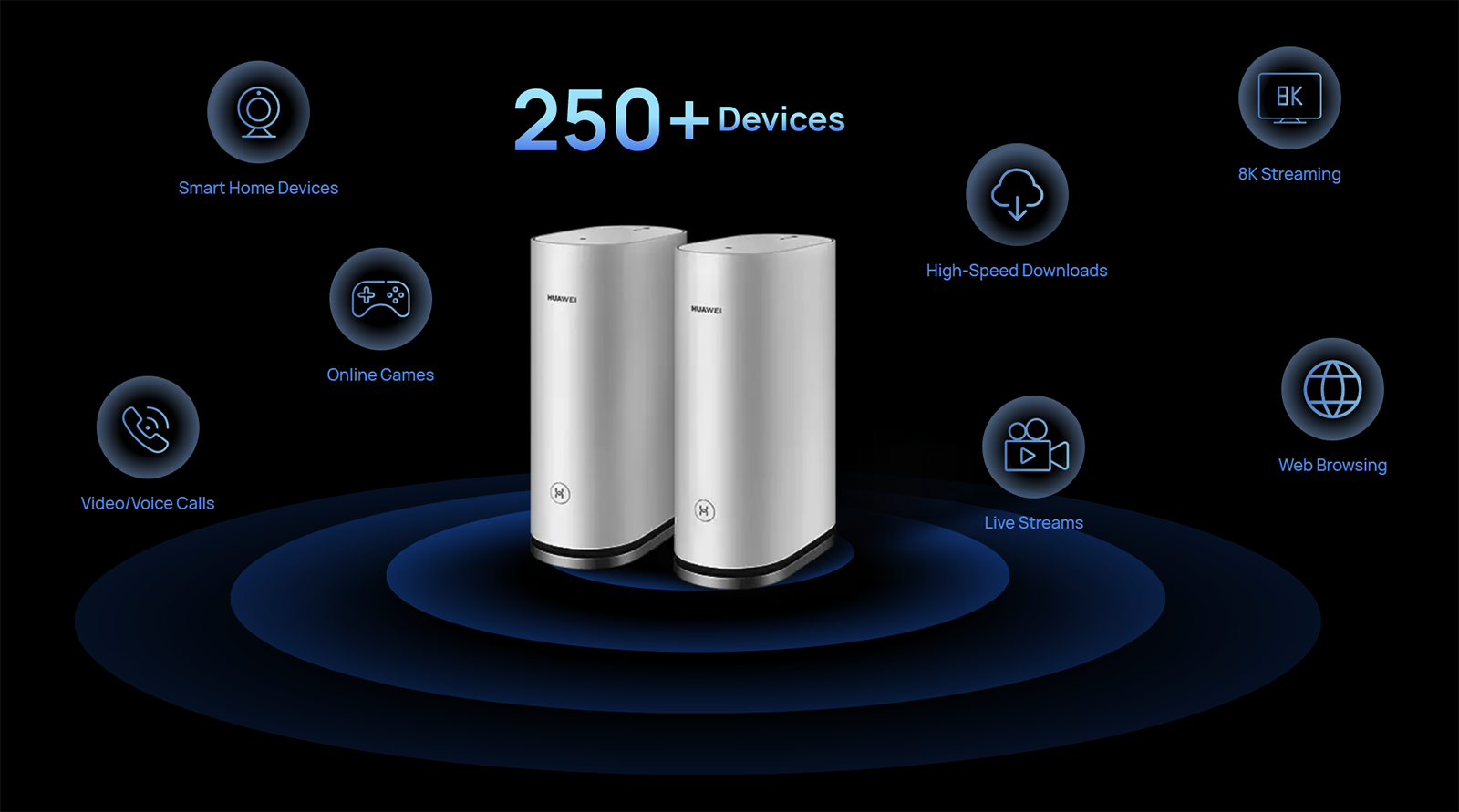 HarmonyOS Mesh+, Stable and High-Speed Networking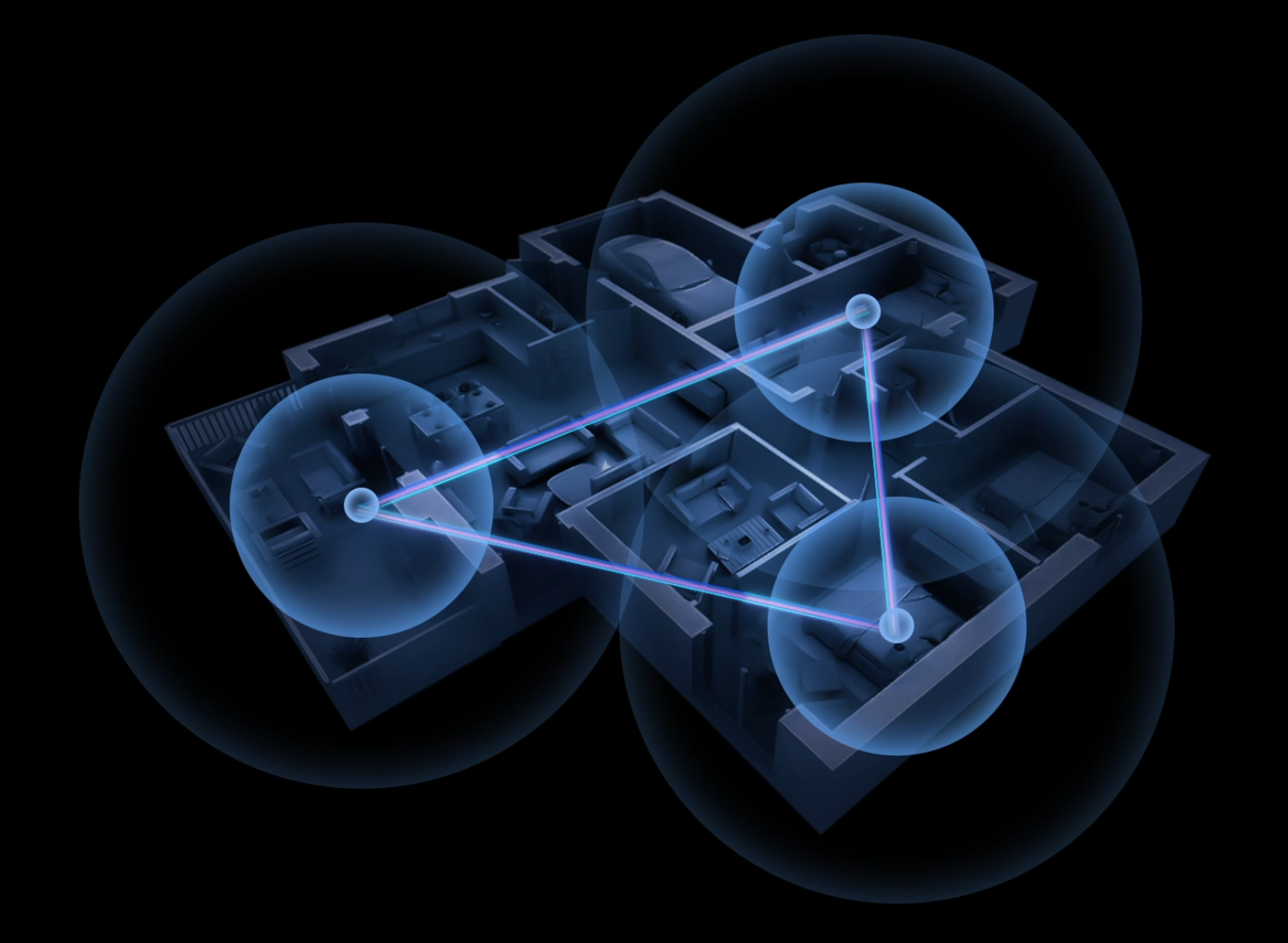 Tri-band Super Networking for a Smoother Ride
Create a mesh network with a 5 GHz high band, a 5 GHz low band and a 2.4 GHz simultaneously, bringing you exceptional speeds and a network efficiency boost of 17%. The signal remains strong even against obstacles and interferences — for more stable connections all of the time.
Seamless Roaming, Constant Connections
HarmonyOS Mesh+ keeps your devices seamlessly connected to the optimal Wi-Fi signal, so you can always enjoy a high-speed, stable network as you move freely around your home.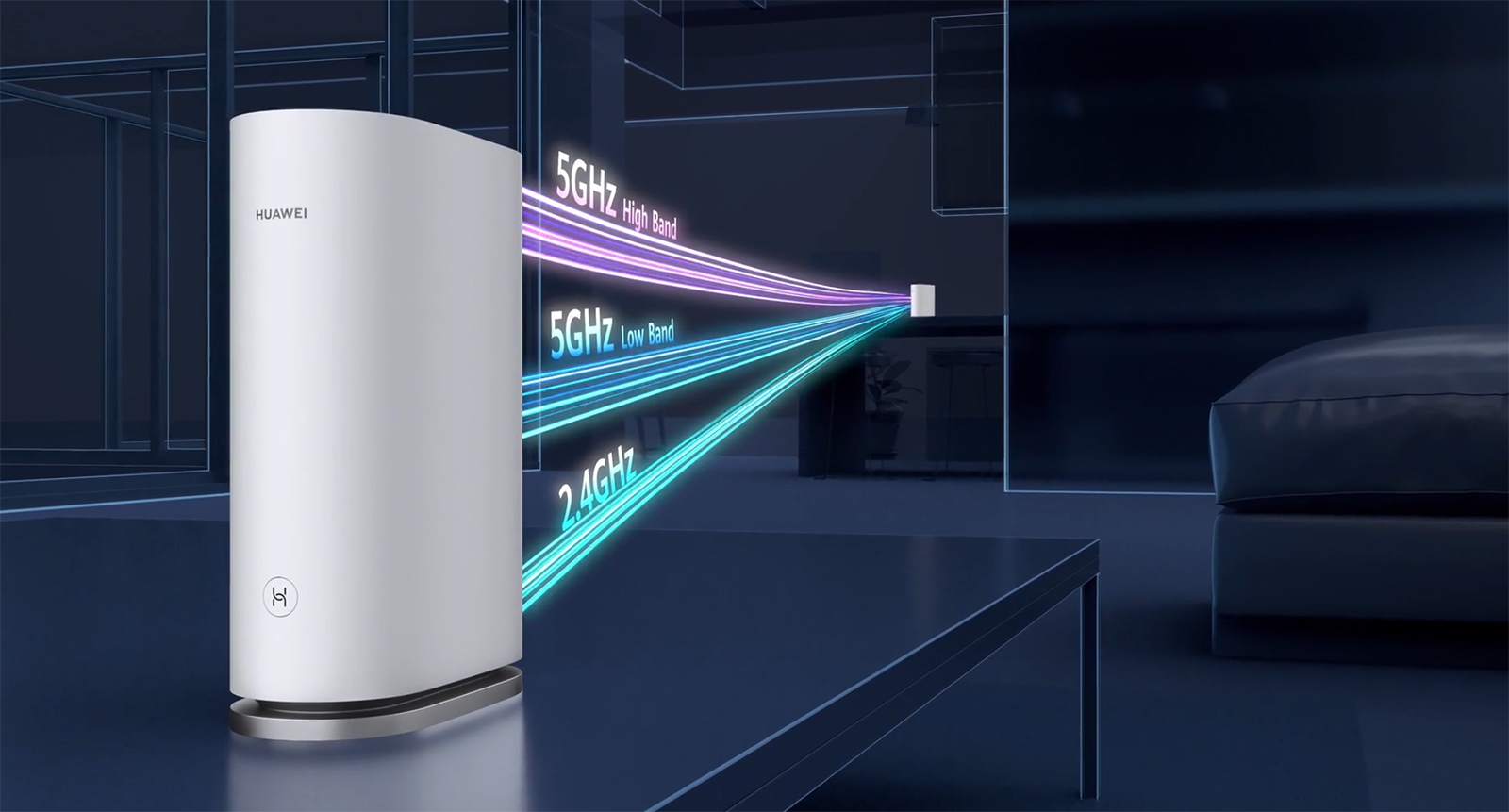 Connect with One Tap
Simply tap your phone to the NFC-sensing area on HUAWEI WiFi Mesh 7 for instant Wi-Fi connection2. No need to input Wi-Fi name or password.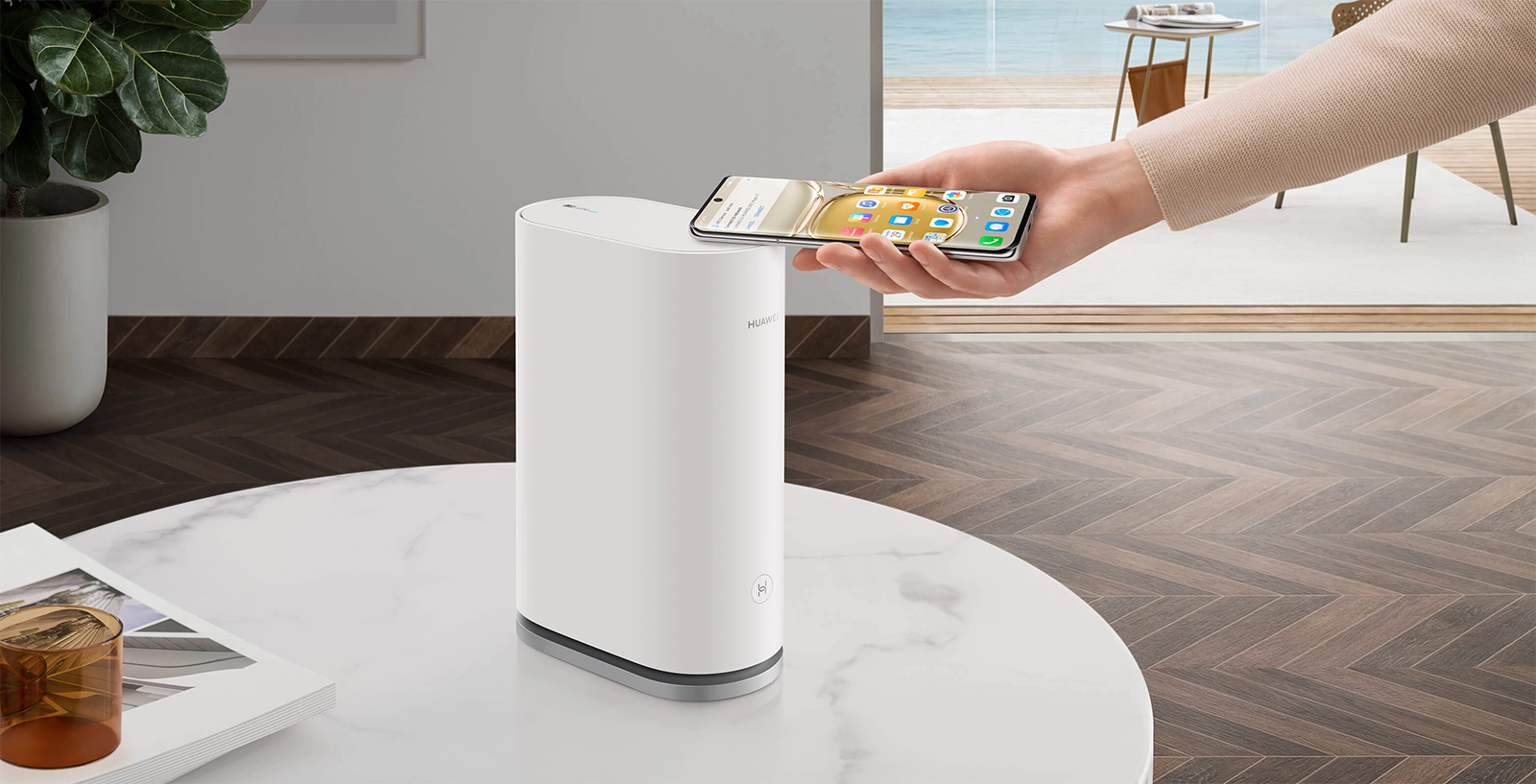 Specifications
WS8800
Wi-Fi
Transmission Standard

IEEE 802.11b/g/n/ax

2 x 2 MIMO 2.4 GHz

IEEE 802.11a/n/ac/ax

2 x 2 MIMO 5 GHz Low Band

IEEE 802.11a/n/ac/ax

4 x 4 MIMO 5 GHz High Band

Wireless Transmission Rate

2.4 GHz

574 Mbps (theoretical)

5 GHz Low Band

1201 Mbps (theoretical)

5 GHz High Band

4804 Mbps (theoretical)

Total theoretical negotiated rate

6579 Mbps

Wireless Frequency Band
2.4 GHz & 5 GHz Low Band & 5 GHz High Band (supports prioritize 5 GHz)
Antenna
WLAN Antenna Type
Internal antennas
Memory
RAM
512 MB
ROM
256 MB
Ethernet interface
WAN/LAN Auto-adaptive Port

The drop network cable can be inserted into any one of the four 10/100/1000 Mbps auto-negotiation Ethernet ports to access the Internet.

Powering
Power Supply
12 V DC, 3 A
Power Consumption
36 W
Input of the power supply

100 - 240 V AC

50 / 60 Hz

Software features
Functions

802.11kvr protocol

PPPoE/DHCP/static IP address WAN connection methods

Wi-Fi timer

Guest Wi-Fi

Device speed limiting

MAC address filter

Parental control

VPN pass through

DMZ/virtual server

Security
Firewall Security

Supports HUAWEI HomeSec™ security protection: Wi-Fi brute force attack prevention, Unauthorized network access prevention, WPA3

Parental Control
Supported
Other features
Buttons

Power port, Network port, Reset button (pinhole), and H button

LED indicator

One "H" indicator (red/blue)

Packing list

HUAWEI Mesh 7: 2

Power adapter: 2

Quick start guide: 1

Ethernet cable: 1

Dimensions and weight
Height
220,5 mm
Width
76 mm
Depth
150 mm
Weight
895 g
Environment
Operating Temperature
0°C to 40°C (32°F–104°F)
Storage Temperature
–40℃ to +70℃ (–40℉ to +158℉)
Humidity
5% to 95% (non-condensing)
Customers who bought this product also purchased
Other products in the same category that you may find interesting: