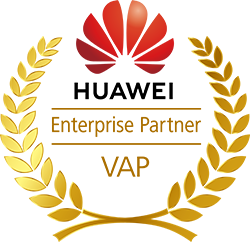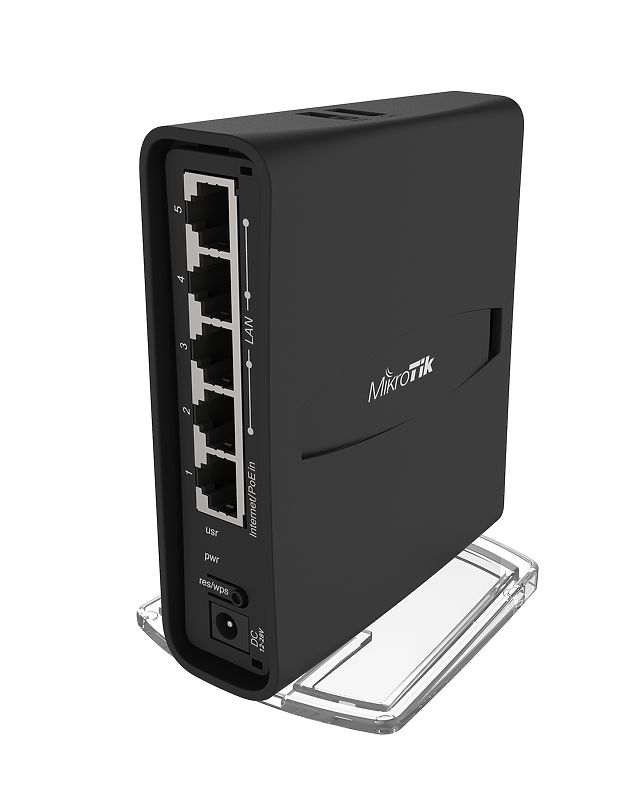 MikroTik RouterBOARD D52G 5HacD2HnD TC hAP ac2 wireless dual band router
Producer code: RBD52G-5HacD2HnD-TC
Product Code:
RBD52G-5HACD2HND-TC
Catalog number: 6153
Warranty (months):




The hAP ac² is a Dual-concurrent Access Point, that provides Wifi coverage for 2.4 GHz and 5 GHz frequencies at the same time. Five 10/100/1000 Ethernet ports provide Gigabit connections for your wired devices, and USB can be used for external storage or 4G/LTE modem.
New design universal case allows unit to be positioned either horizontally (desktop) or vertically (tower case). Wall anchored mounting kit is provided.
Specification
hAP ac2

Architecture

ARM 32bit
CPU
IPQ-4018
CPU core count
4
CPU nominal frequency
716 MHz
Dimensions
34 x 119 x 98mm
License level
4
Operating System
RouterOS
Size of RAM
128 MB
Storage size
16 MB
Storage type
FLASH
Tested ambient temperature
-40°C .. +50°C
Powering
Max Power consumption
15W
PoE in
Passive PoE
PoE in input Voltage
18-28 V
Number of DC inputs
2 (DC jack, PoE-IN)
DC jack input Voltage
12-30 V
Wireless
Wireless 2.4 GHz number of chains
2
Wireless 2.4 GHz standards
802.11b/g/n
Antenna gain dBi for 2.4 GHz
2.5
Wireless 2.4 GHz chip model
IPQ-4018
Wireless 5 GHz number of chains
2
Wireless 5 GHz standards
802.11a/n/ac
Antenna gain dBi for 5 GHz
2.5
Wireless 5 GHz chip model
IPQ-4018
Ethernet
10/100/1000 Ethernet ports
5
Perpiherals
Number of USB ports
1
USB Power Reset
Yes
USB slot type
USB type A
Wireless specification
2.4 GHz
Transmit (dBm)
Receive Sensitivity
1MBit/s
27
-100
11MBit/s
27
-94
6MBit/s
27
-96
54MBit/s
24
-78
MCS0
27
-96
MCS7
23
-73
5 GHz
Transmit (dBm)
Receive Sensitivity
6MBit/s
26
-96
54MBit/s
22
-80
MCS0
26
-96
MCS7
21
-75
MCS9
19
-70
Customers who bought this product also purchased
Other products in the same category that you may find interesting: