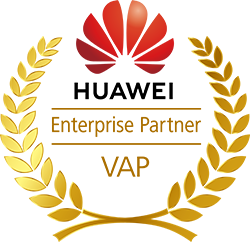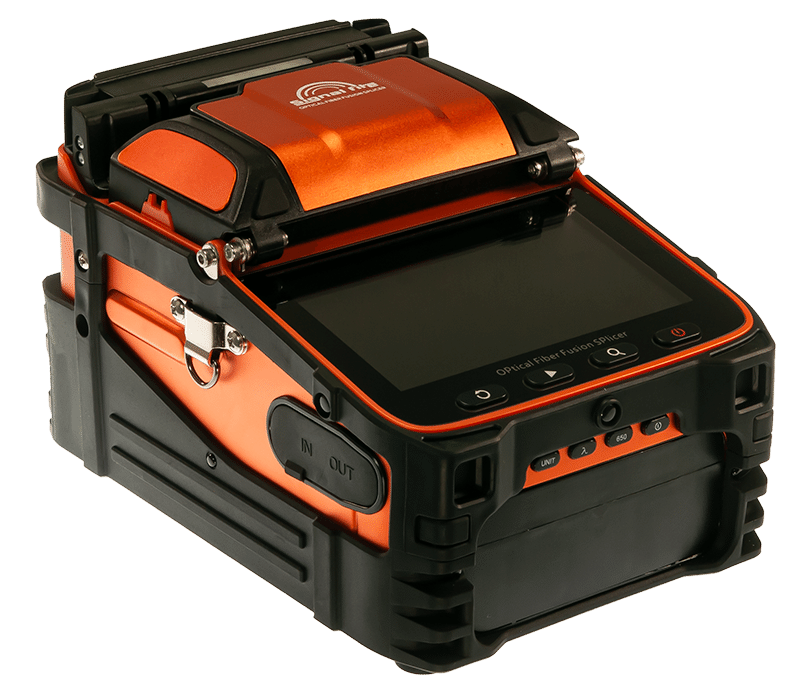 Opton fusion splicer Signal Fire AI-9
Product Code:
OP-SIGNAL-FIRE-AI-9
Catalog number: 7171
Warranty (months):
Splicer with built-in power meter and visual fault locator!
Special offer
Lowest price in the last 30 days: 1 007,65 € excl. tax













Opton Signal Fire AI-9 fiber optic splicer is a new version of the popular AI-7. The device is distinguished by centering to the core and a 300-fold magnification of the image. Compared to the older model, the speed of the spicing cycle has been improved - the fusion splice duration time is 5 s and the soaking time 15 s. The new Signal Fire performs equally strong and durable fusion splices as its predecessor, it will prove itself both as the main fusion splicer and a tool for installation in subscribers' premises.
The new version is equipped with a built-in power meter and a visual fault locator. The meter can operate at wavelengths of 850/1300/1310/1490/1550/1625 nm, so it will work in most applications. To check the quality of the cable in shorter connections, you can use the visual fault locator.
The device is closed in a handy box with numerous additional accessories. The set includes: a diamond knife for cutting fibers, electrodes, flat cable stripper, three-eye stripper (125/250/900 µm), power supply, alcohol dispenser and a brush (for cleaning). The fusion splicer has a universal holder, it can be used for SM, MM, DS and NZDS fibers. The software functions are available from the application for mobile devices with Android / iOS. The welder has an auto fusion splicing and annealing program, but more advanced settings must be configured on the mobile device.
The most important features:
possibility of welding SM, MM, DS and NZDS fibers;
centering to the core;
welding time - 5 s;
soaking time - 15 s;
magnification up to 300 times;
built-in optical power meter;
built-in visual fault locator;
a handy case with a drawer for tools and a stool;
numerous accessories.
Specification
SignalFire AI-9
Compatible fibers

SM (G.652 i G.657)

MM (G.651)

DS (G.657)

NZDS (G.655)

Fusion splicing loss

SM: 0,025 dB

MM: 0,01 dB

DS / NZDS: 0,04 dB

Focus mode
Automatic
Centering
For core, cloak or manual
Fusion splicing duration time
about 5 s
Heating time
about 15 s
Splicing controll

Kontrolowanie w czasie rzeczywistym

Kalibracja spawarka

Return loss
> 60 dB
Fiber diameter

with varnish: 80-150μm

with cable insulation: 100-1000μm

Fiber length after cut

fiber without insulation 250µm: 8 - 16 mm

with insulation 250-1000μm: 16 mm

Splice protectors

40 mm

60 mm

VFL - Visual Fault Locator

Power: 15 mW

Power meter

Wavelength:

850 nm
1300 nm
1310 nm
1490 nm
1550 nm
1625 nm

Measure range:

Stress test
2 N
Holders
Universal holders for various types of fibers
Magnification
to 300 times
Display
5,1" color TFT
Software update
Poprzez aplikację na urządzenia mobilne
Fusion splicing modes
Normal or precison
Memorization of splices
Sync with phone or cloud
Built in battery

Capacity 7800 mA

Charging time: about 3,5 hours

It allows for 240 cycles splicing / heating

Power
13,5 V DC / 4,8 A
Flashlight
External
Operating temperature
From -15 to 50 °C
Permissible air humidity
< 95% RH non-condensing
Similar products or accessories
Customers who bought this product also purchased
Other products in the same category that you may find interesting: