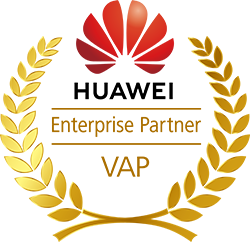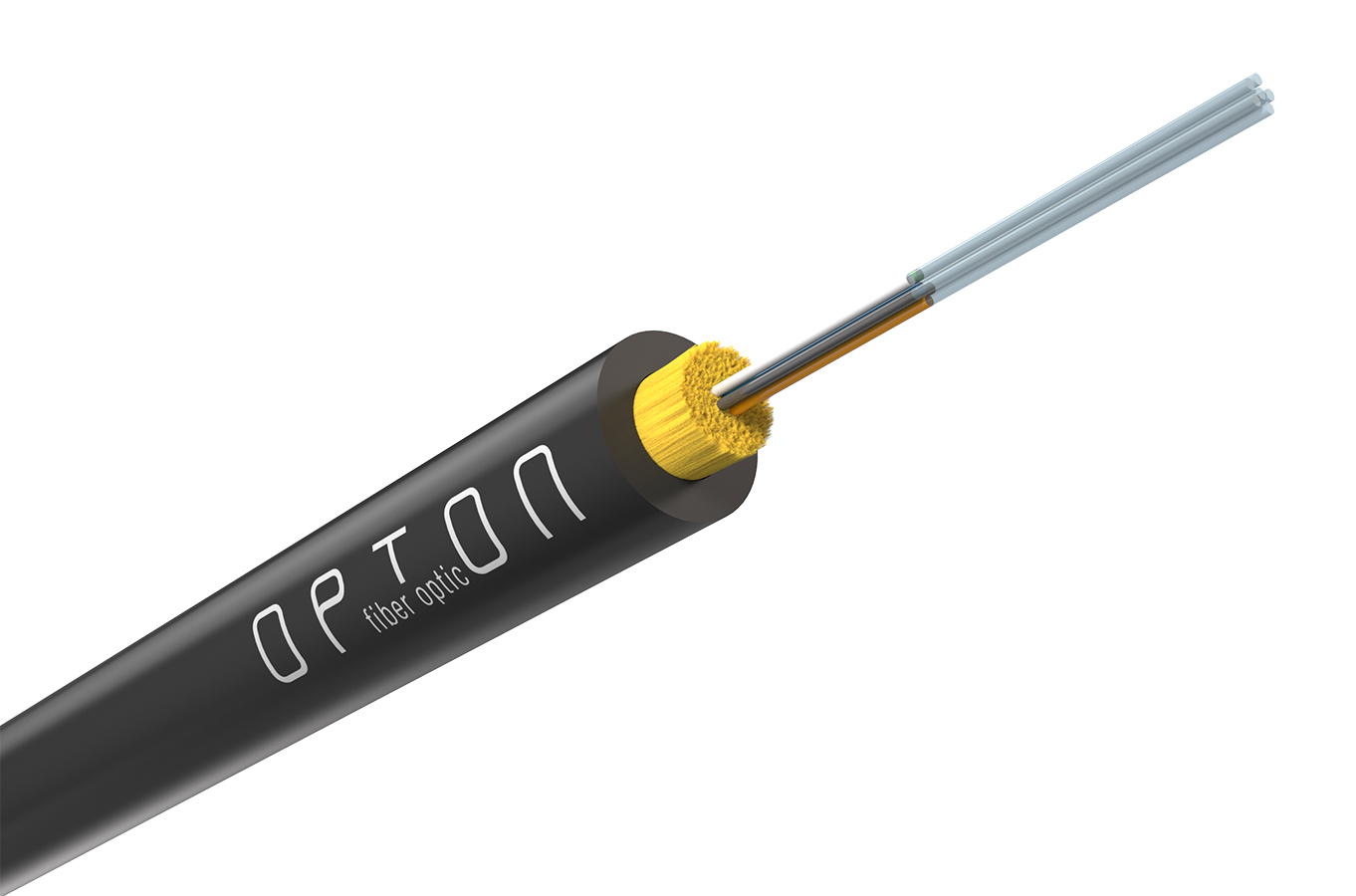 Fiber optic cable S-QOTKSdD 4J 4x9/125 ITU-T G657A2 (1000m)
Product Code:
OP-S-QOTKSDD-4J-1K
Catalog number: 3442
Warranty (months):


Opton S-QOTKSdD is a universal drop-fiber cable for indoor and outdoor use. The outer shell (thickness about 0.7 mm) is made of polyurethane, it is resistant to UV radiation and the negative weather conditions effect. The offered product is equipped with 4 G.657.A2 fibers covered with multicolored varnish (without tubes). The 657.A2 fiber is distinguished by a better flexibility than the 652.D, which is why it can also be successfully used inside residential buildings in places where the cable needs to be run, for example along the wall. The optical fiber is distinguished by its small outside diameter - 2.9 mm and weight - about 8.2 kg / km.
The cable has been reinforced with a large amount of aramid fibers (9 den), the maximum tension force (momentary / installation) is 800 N.The S-QOTK is completely dielectric, it can be successfully used in overhead installations and telecommunication ducts. Perfect as a main route, eg in PON network locations, where there are relatively few subscribers and no more than 4 fibers are needed. The cable is supplied on a plastic roll that allows convenient unwinding.
The maximum span: in the Polish conditions marked as NESC Heavy (due to icing and low temperatures), the maximum span is 30 meters! Correspondingly for lighter climatic conditions, the span is: NESC Medium: 56 meters, NESC Light: 112 meters.
The cable is sold on a roll of 1000 meters (1 km)!
Proposed slings::
Uchwyt FISH
Uchwyt FISH-U
Uchwyt DROP
Features:
4 fibers G.657.A2;
small diameter - about 2.9 mm;
external coating resistant to UV radiation and negative weather conditions (made of PU);
reinforcement with a large amount of aramid fibers;
universal cable - the possibility of overhead installation or in the telecommunication duct;
installation (momentary) tension force - 800 N;
maximum span (under NESC Heavy conditions): about 30 meters.
Specification:
S-QOTKSdD 4J
Fiber optic

4 fibers G.657.A2

Singlemode 9/125 um

Tube

Varnish, colors:

Blue

Orange

Green

Brown

(no tubes)

Aramid fibers
9 den
Coating material
PU (FR)
external coating material
0,7 mm (± 0,1)
Cable diameter
2,9 mm (± 0,1)
outer coating colour
Black
Cable weight
8,2 kg/km

Maximum tension force

(installation / momentary)

800 N
Bending radius (during operation)
10x cable diameter
Bending radius (during installation)
15x cable diameter
Permissible operating temperature
From -20 to 70 degrees Celsius
Permissible installation temperature
From -10 to 60 degrees Celsius
Fiber properties G.657A2
Attenuation

1310nm: ≤ 0,36 dB/km

1383nm: ≤ 0,35 dB/km

1550nm: ≤ 0,27 dB/km

1625nm: ≤ 0,30 dB/km

PMD coefficient
≤ 0,1 dB (ps/√km)
Wave cutoff lenght
1260 nm
Zero chromatic dispersion
1300 - 1324 nm
chromatic dispersion edge
≤ 0,09 ps / (nm^2 * km)
chromatic dispersion

1285 - 1330 nm: ≤ 3.0 ps / (nm^2 * km)

1550 nm: ≤ 18 ps / (nm^2 * km)

Module field diameter
8,6 μm ± 0,4
Core decentricity
≤ 0,3 μm
Coat diameter (cladding)
125 μm
Core non-circularity
≤ 0,5%
The refractive index

1.4690 at 1310 nm

1.4695 at 1550 nm

Macrosign suppression

1 coil, diameter 20 mm:

0.75 dB / km at 1550 nm

1.5 dB / km at 1625 nm

10 coils, diameter 30 mm:

0.25 dB / km at 1550 nm

1 dB / km at 1625 nm
Similar products or accessories
Customers who bought this product also purchased
Other products in the same category that you may find interesting: